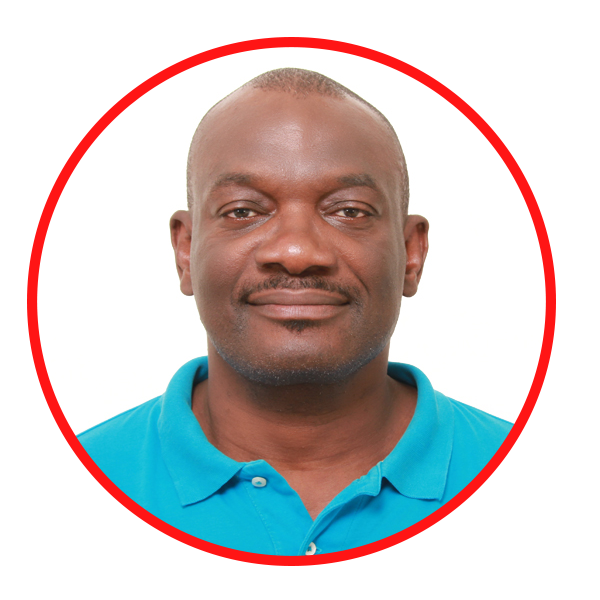 RAYMOND KUDZAWU-D'PHERDD
Raymond Kudzawu-D'Pherdd is a Ghanaian and a senior exploration geologist with more than a 15 years' experience in the industry. He has worked in Ghana, Burkina Faso, Mali, Nigeria and Senegal in various managerial, administrative and coordinating capacities. He holds Bachelors and Masters Degrees of Science from the University of Ghana, a Professional Development Short Course certificate in Hydrothermal Ore Deposits from the University of Ottawa, Mineral and Energy economics from the Australian National University, and Local, Economic and Social Development in the Extractives from the University of Queensland (Australia).
He is a fellow of the Society for Economic Geologists (SEG), and a member of the Ghana Institution of Geoscientists (GhIG), Raymond has a unique ability to find easier ways of doing things. He has worked for Coffey International, Gold Fields, Sahara Mining Resources, etc as exploration geologist on various projects. He planned and designed the exploration program at Asheba and successfully increased the limits of mineralization via systematic exploration protocols.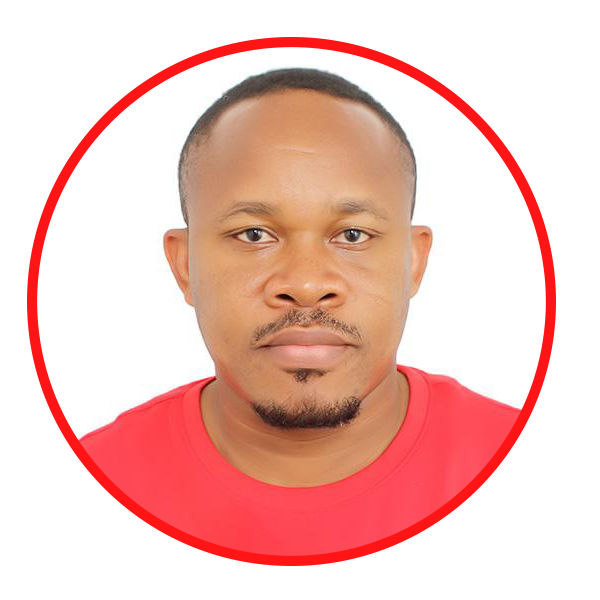 STEPHEN NYALETEH
Stephen Nyaleteh is a Ghanaian and a senior Geologist with more than a decade experience in his field. He has worked in Ghana, Mali, Guinea, Senegal, Democratic republic of Congo, Ethiopia, Canada (Ontario region) and Australia (St Ives in Kalgoorlie) in various capacities. He holds Bachelor's Degrees of Science from the University of Ghana, a Professional Development Short Course certificate in Hydrothermal Ore Deposits, OSHA-occupational Safety and health Professional, and Certified International Project management from Dubai (CIPM). He is a member of the following professional bodies: Ghana Institution of Geoscientists (GhIG), Society for Exploration Geophysicists (SEG). During his days as a senior Geologist in Goldfields, he was responsible for managing projects of $10M in Mali, Ethiopia and Ghana cumulatively. He has a track record of delivering project on time and within budget.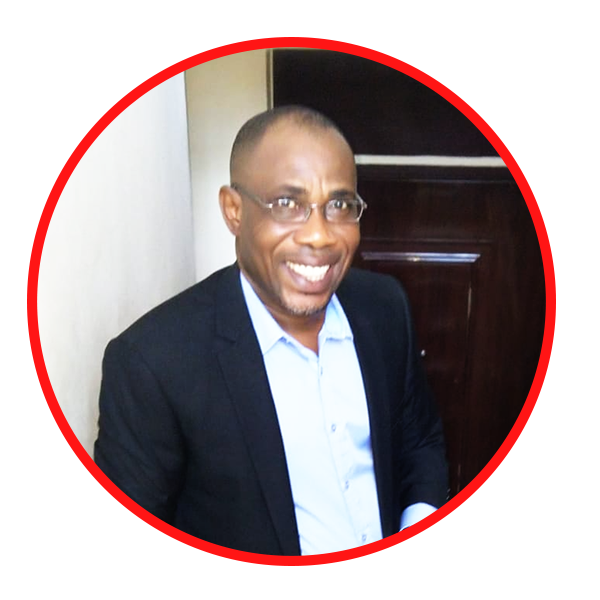 FREDERICK KOFI VIDZORNU
Frederick Kofi Vidzornu is a professional geologist who graduated from the University of Mines and Technology (UMaT) formerly known as KNUST School of Mines Tarkwa, Ghana in 2000.He holds a degree in Geological Engineering and a Certificate in Project Planning and Management from Ghana Institute of Management and Public Administration Greenhill, Ghana in 2009.
He speaks English very fluently and has working experience in Ghana, Liberia and Nigeria. Frederick Kofi Vidzornu has been a resident of both Ghana and Liberia.
He has worked in Ghana with various companies. Notable among them are; Kinross' Chirano GoldMine as exploration geologist, Newmont Ghana Gold Ltd as exploration geologist,Terrex Ghana Ltd's Castle Minerals and Azumah Resources Gold Projects in Northern Ghana as a supervising geologist, Star Goldfields Ltd,s Sefwi Gold Project, Midlands Mineral Corporation's Nkwakwa and Kaniago Gold Projects and Geodita Resources.
He also worked with the following companies in Liberia; Bea Mountain Mineral Corporation in their Liberty Goldmine in Cape Mount, ArcelorMittal Mining Liberia as a Project geologist in charge of the Tokadeh Iron Ore Project in Yekepa, Konblo Bumi Incorporated (KBI) as a Senior geologist in charge of all the gold properties in Sinoe, Gbarpolu and Meryland Counties and Narhglobal/Westnaf Barite Project in Margibi county as the project/Head geologist.
He currently works in Nigeria. He has an extensive knowledge in exploration and drilling activities. He is a result-oriented geologist who specializes in Gold, Iron and Barite exploration and also willing to try hands on other commodities.
Fred is the senior exploration manager responsible for near mine exploration at Geogamut.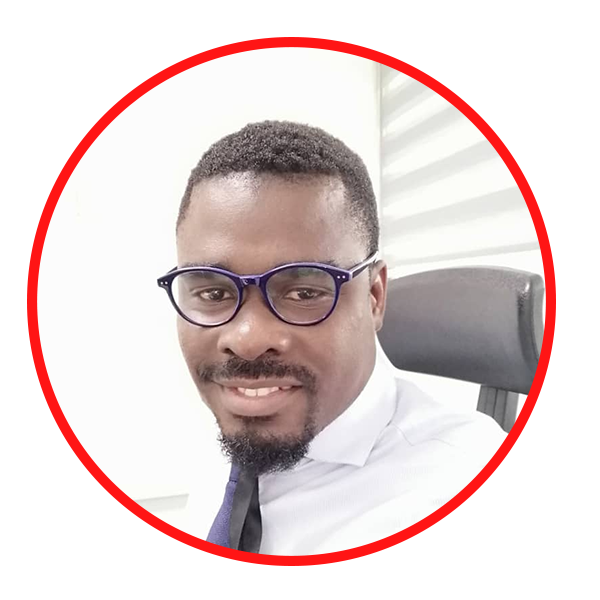 EKOW BARTELS
Ekow Bartels has ten years of experience in the extractive industry as an engineer and consultant in sustainability and natural resource governance. His experience spans from green fields to brownfields and mineral exploration. He has worked on projects for reputable international firms in Ghana, Burkina Faso, Niger and Liberia.
Ekow, a Ghanaian, holds a Bachelor of Science degree in Geological Engineering from the Kwame Nkrumah University of Science and Technology and a Master of Science in Petroleum Geoscience from the University of Ghana. He is also an Australia Awards Scholar in Leadership in Extractives and African Development (LEAD) – University of Cape Town, South Africa. This makes him technically knowledgeable in both minerals as well as oil and gas.
His areas of expertise are in reclamation of land use by extractive activities, sustainable mining practices and natural resources for sustainable development. He currently works as a Technical consultant with a civil society organization which specializes in policy research, advocacy, sustainable development and training in the extractive industry in Africa.
As a mining practitioner, he has been involved in capacity building and training of artisanal and small-scale miners on sustainable mining practices and innovative ways of mining and mineral processing in mining communities in Ghana. He has been part of various discussions on the formalization of the artisanal and small-scale mining sector in some African countries. He specializes in planning, monitoring and implementing investments in extractives.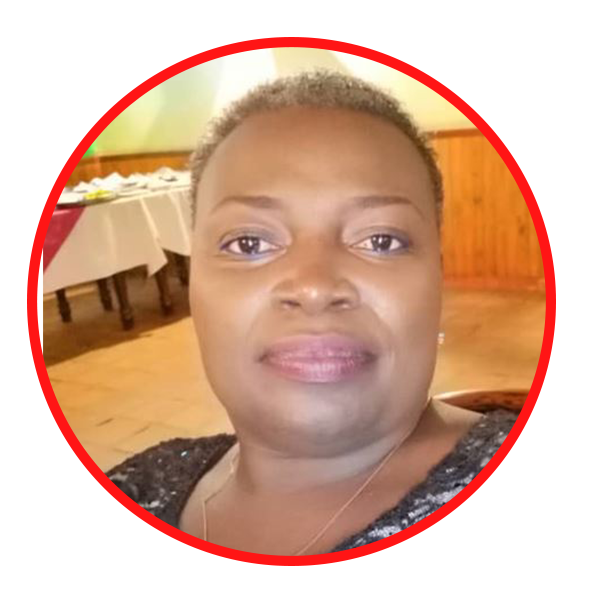 HASANA SESAY HAJIA
Hasana Sesay is a Chartered Banker who manages extractive industry accounts and assists in business development and marketing. She is Finance Manager at Geogamut. She is also a sub-regional business strategy analyst and a market researcher. She coordinates talent transfer through training programmes for financial institution.
She is a Ghanaian but speaks French and English. She holds an MBA and an MA. In International Relations and Diplomacy.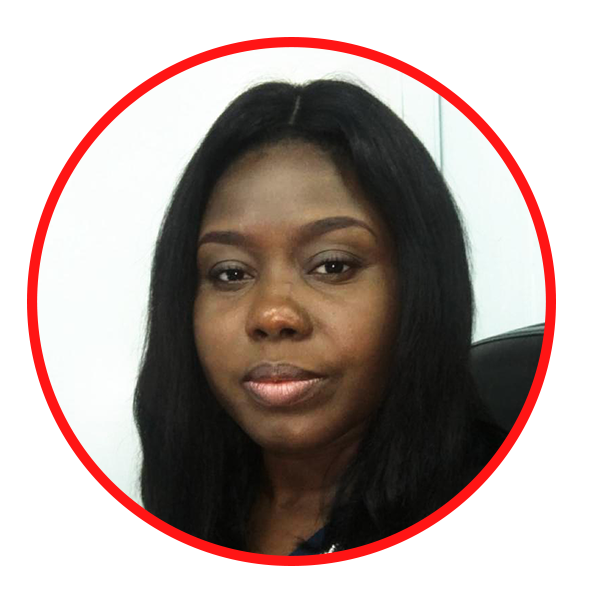 EMMANUELLA ARGOH
A former Operations/Admin Secretary with thirteen years of experience in banking.
A bilingual executive secretary with excellent communication skills, problem resolution abilities, and a high level of confidentiality.
She has the capacity to work effectively under pressure and to meet tight deadlines. She is an excellent team player and able to work with people with different cultural and political backgrounds. She is a Ghanaian and holds HND Secretariat Bilingue & MSc in Finance. She is currently following an LLB programme